HCM Whitepaper:
10 Tasks Your People Can Tackle On-the-Go with the UltiPro Mobile App
Fill out the brief form to discover 10 ways the UltiPro mobile app makes work life easier.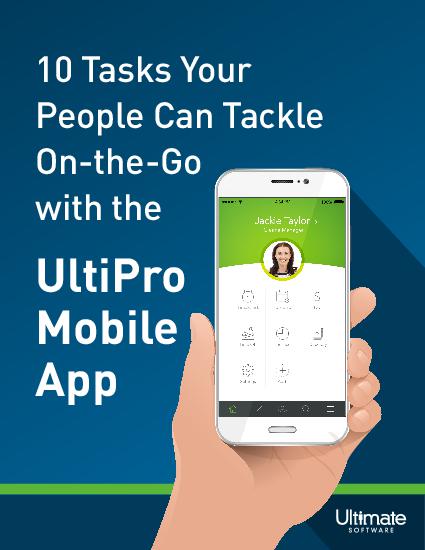 With the advent of the fluid workforce comes an increasing demand for more flexible work styles—often involving the option for employees to work from outside of the office. Now that the workforce is becoming more mobile than ever, your HCM solution needs to be able to keep up.

The UltiPro® mobile app puts the power of a best-in-class HCM solution at your fingertips—no matter where you are. In this paper, we'll review 10 vital tasks you and your team can complete using the UltiPro mobile app.