Back to Human Capital Management Solution Tours
UltiPro Succession Management Product Tour
Create flexible, comprehensive, and executable succession plans at all levels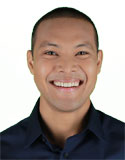 Preview UltiPro's latest functionality for succession and learn how UltiPro can help you create a proactive, executable strategy for professional growth and career advancement within your organization.

With UltiPro Succession Management, you can:
Improve employee engagement and retention by outlining career advancement opportunities
Provide employee development opportunities that support individual and professional growth
Decrease risks of talent gaps
Track and analyze key talent metrics , including UltiPro's predictive analytics tools

See for yourself!

Complete the brief form below to begin watching the on-demand Web tour of UltiPro Succession Management.