Future Proofing Your Canadian Talent Assets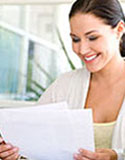 Fill out the brief form to read this
complimentary whitepaper.

The need for skilled, knowledgeable workers in Canada continues to grow as our workforce is rapidly changing. The next few years will bring a significant change in the structure of the employee base due to the era of the Baby Boomer coming to an end. Since the start of 2011, around 10,000 Baby Boomers will turn 65 every day while there is only a fraction of qualified, younger workers available to assume their rolls and responsibilities.

The rate of growth in the Canadian labor pool continues to shrink and the younger generation will continue to fill management rolls much sooner than in the past as more and more Baby Boomers retire. Never before has it been more important to invest in Canada Human Resources Software for your organization's future by developing a comprehensive plan for succession management.