Back to Human Capital Management Solution Tours
UltiPro Perception Product Tour
Improve the employee experience with smart surveys and sentiment analysis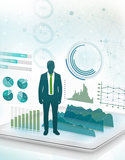 UltiPro Perception™ enables leaders to engage, retain, and motivate employees by understanding what they care about most. Built on advanced, natural language processing and machine-learning algorithms, UltiPro Perception makes it easy to survey your workforce and gain real-time analysis of employee feedback and sentiment.


Distribute sleek, mobile-friendly surveys throughout
the employee lifecycle
Ask conversational questions to gain insight unachievable from multiple-choice questions
Analyze data in seconds, not months, with better-than-human accuracy
Gain real-time actionable insights through personalized dashboards
Uncover your company's most important strengths and areas to prioritize for improvement

Fill out this brief form to view a 3-minute tour of UltiPro Perception.