---
On-Demand Webcast
Diversity & Inclusion in the Canadian Workplace:
Next-level strategies for your organization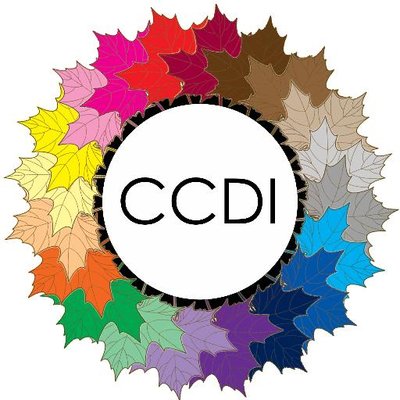 Online event with Ultimate Software and the Canadian Centre for Diversity & Inclusion
Join experts in Diversity & Inclusion for a panel discussion.
Break-through the barriers and get to next-level diversity and inclusion.
Our panel of experts share insights, ideas and practical solutions, including:
How to tell if diversity and inclusion is working in your organization…or isn't
Identification of the "resistors" of change
Strategies to make real progress in building a diverse and inclusive culture
Don't miss this timely discussion on the topic that impacts every Canadian workplace and employee.
Register now and you'll receive access to:
The on-demand webcast with our panel of D&I experts
Bonus resources, whitepapers and toolkits for D&I
Speakers
Deanna Matzanke
Senior Director, Ideas, Insights and Innovation
Canadian Centre for Diversity and Inclusion

Deanna Matzanke is a bilingual Strategic HR and Diversity Professional and employment lawyer with over 25 years' experience in all aspects of minority inclusion and employment systems and practices. She is a certified Global Professional in Human Resources (from the Human Resources Certification Institute) and holds her Human Capital Strategist designation (with the Human Capital Institute).
Before joining CCDI, she acted as the head of Diversity and Inclusion in the Global HR function at Scotiabank where she was responsible for a wide range of employment strategies. She has also served on a number of committees, including the Workplace Action Team for Partners for Mental Health (PFMH), the Episodic Disabilities Advisory Committee of Realize and the Immigrant Employment Initiative Advisory Committee for the Toronto Region Immigrant Employment Council (TRIEC).
Deanna is a sought-after keynote speaker, panelist and workshop facilitator on all aspects of diversity, inclusion and human resources. Read her complete biography
online
.
Dr. Jarik Conrad
Senior Director, Human Capital Management Innovation
Ultimate Software

Jarik Conrad, EdD, SPHR, SHRM-SCP, is the Sr. Director of Human Capital Management (HCM) Innovation for Ultimate Software.
Immediately prior to joining Ultimate Software, he led The Conrad Consulting Group where he served as an executive coach, facilitator, and management consultant. He has held significant human resources roles at Fortune 500 companies, including McDonnell Douglas (Boeing), Pillsbury (General Mills), Union Carbide (Dow), Citigroup, and CSX Technology. In addition, he directed the human resources department for the City of Jacksonville, Florida.
Dr. Conrad earned a bachelor's degree from the University of Illinois, two master's degrees from Cornell University, and a doctor of education degree from the University of North Florida. He is also a certified Senior Professional in Human Resources (SPHR), a SHRM Senior Certified Professional (SHRM-SCP), a certified intercultural sensitivity expert, and a certified emotional intelligence expert. He also holds a certification in Plant-Based Nutrition and is a certified personal trainer (CPT).
He is a best-selling author and sought-after keynote speaker. He has been recognized as a thought-leader in the areas of emotional intelligence, diversity and inclusion, and leadership.
Cecile Alper-Leroux
Vice President, Human Capital Management Innovation
Ultimate Software

Cecile Alper-Leroux: VP of Human Capital Management (HCM) Innovation, Ultimate Software Cecile Alper-Leroux is the VP of Human Capital Management (HCM) Innovation at Ultimate Software and a sought out speaker, thought leader, and visionary on HCM trends, hot topics, and global strategies.
An economic anthropologist with more than 20 years of experience worldwide, Cecile has dedicated her life to helping companies design experiences that enable all people to achieve highly purposeful and productive jobs. She is passionate about the extraordinary transformation of the work environment and the vastly more human-centered ways of building meaningful careers. A recognized voice in the HCM industry, Cecile has been featured in Forbes, HuffPost, HR Magazine, HRD Canada TV, and The Wall Street Journal.