---
2020 Mid-Year Compliance Cheat Sheet
Take a look at some of the most pressing changes and regulations that have occurred so far in 2020.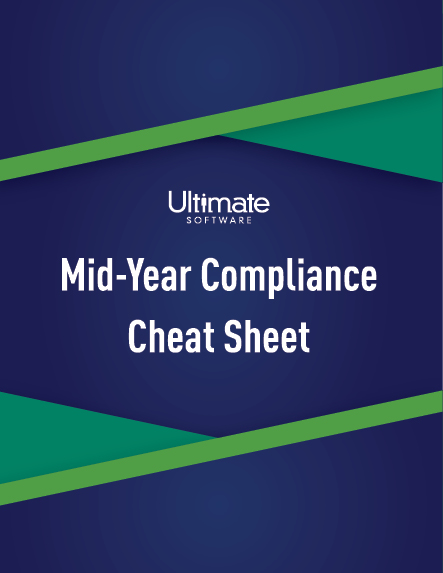 There are a lot of important topics to pay attention to in 2020. And to say that there have been a few compliance changes this year would be an understatement. From the planned to the completely unexpected, HR teams have plenty to stay on top of. This is especially true as a majority of these changes come into effect over the summer.

We've compiled a list of a few of the most important changes that happened so far this year, both at the federal and state level. Topics include:
Workplace safety
Minimum wage
Anti-Discrimination Laws
And more
Access your guide to make sure you're in the know, protect your workforce, and avoid fines and penalties.