On-Demand Payroll Webcast:
Common Payroll Blunders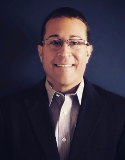 Even the smallest payroll blunders can snowball into significant problems, draining time and resources while putting your business at risk. Fortunately, most common mistakes are completely avoidable.

Learn about the most common payroll pitfalls and the practical steps you can take to prevent them in this on-demand webcast led by Mike Gaida, Product Manager - Payroll, Ultimate Software.