Deliver Stress-Free Benefits Shopping for all Employees: Interactive Guide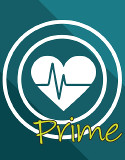 Selecting the right benefits can be one of the most difficult decisions employees make each year. In fact, only a small percentage of people understand what is being offered to them.

UltiPro Benefits Prime delivers a simple and intuitive benefits shopping experience that places helpful tools and information in the hands of your employees, helping them make informed and confident selections.


Experience an intuitive enrollment process
Gain helpful educational tools
Leverage effective decision-support tools
Personalize plan recommendations
Take advantage of robust tools and reporting

Fill out this short form to learn more and view a fun, interactive guide.