---

 Back to UltiPro Perception - Employee Surveys
Schedule an UltiPro Perception™ Demo Understand what employees are saying and how they truly feel about the workplace, with surveys and sentiment analysis.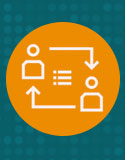 The first step in building a great workplace and culture that engages, retains, and motivates employees is understanding what they care about. Ultimate Software's UltiPro Perception™ solution offers a modern way for collecting and understanding employee feedback from surveys, helping businesses enhance the employee experience and improve performance.
Go beyond traditional employee-survey tools and gain the insight needed to optimize the employee experience.
Schedule a full demo of UltiPro Perception today by filling out the short form today.
Powerful survey technology with smart employee insights