---
The Power of UltiPro®️ Giving:
Employee Experience–Interactive Demo
Discover how simple, convenient, and impactful giving back can be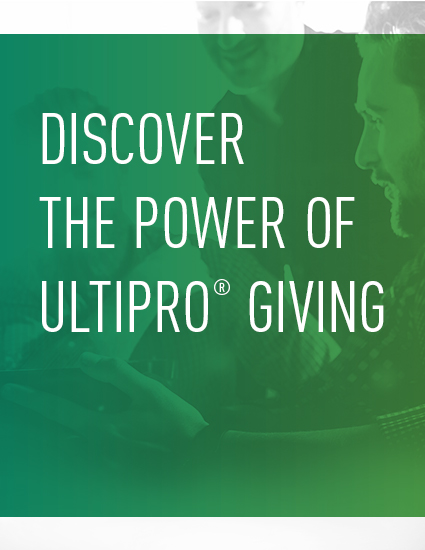 There's more to an organization's success than just financial statements and customer satisfaction. Giving back and greater social responsibility can have a positive impact on businesses and their employees. In fact, 85% of employees say that an organization's level of social responsibility would positively impact their decision to stay longer (Source: The Center for Generational Kinetics).

With UltiPro Giving, you can empower your workforce to make a difference in their communities and around the world, with charitable giving campaigns that are simple and convenient to participate in. With 4 simple steps, employees can click, give, and change the world—it's that easy.

Fill out this brief form to see UltiPro Giving in action.