---
Kelton Study— Service:
The Missing Factor in HCM Software Satisfaction
New research reveals 75% of HR decision makers report issues with their HCM software provider's service — make sure you are a part of the 25%.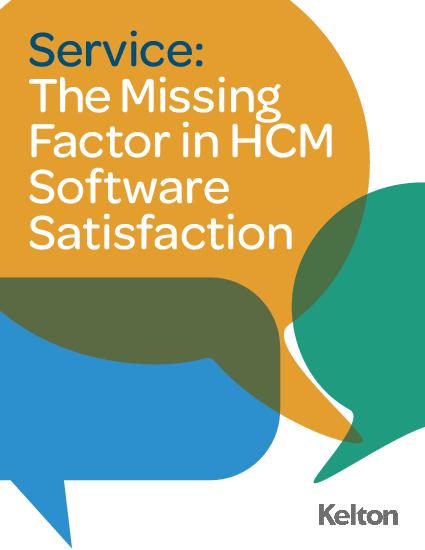 Too many buyers are underestimating the importance of service when evaluating HCM software providers. According to a new study by Kelton Global, nearly eight in ten HR decision makers have regretted their purchase, with poor service being the #1 cause of buyer's remorse.
Kelton Global found four key traits to look for when choosing an HCM software provider. Read the full research results now, and learn what to look for in choosing a provider to ensure long-term success and satisfaction with your HR technology.