Interactive Guide – Put Your People First with UltiPro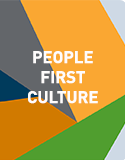 Creating a people-first environment in your organization is no easy task. That's why Ultimate is 100% dedicated to designing HR, payroll, and talent management solutions that can help you retain, empower, and build stronger relationships with your people—the most important part of your business.

Ultimate's "People First" core philosophy and award-winning UltiPro solution is grounded on three key pillars:


Culture—helping to support a companywide, employee-centric workplace that makes people your top priority
Products—delivering solutions designed to increase productivity and improve the employee experience
Services—providing the most comprehensive set of services to help you get the most from UltiPro, develop your people, and grow your business

Fill out this brief form to view the interactive guide.