Workforce Intelligence with UltiPro - Interactive Guide
Go beyond traditional reporting and gain meaningful insight into your workforce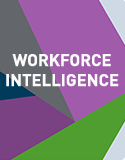 Ultimate Software's UltiPro enables you to tap into true workforce intelligence with advanced technology that analyzes and understands both numbers and sentiment.


UltiPro delivers:
Descriptive analytics—providing a summary of historical data to yield useful information
Predictive analytics—helping you recognize patterns and shed light on events, before they even happen
Prescriptive analytics—recommending the best actions for influencing a desired outcome

Understand your people beyond the numbers, with UltiPro. Take the right action at the right time to build better leaders, empower employees, and improve the overall work experience.

Fill out this brief form to view the interactive guide.