---
UltiPro®—Your One Solution,
Provider, and Place for All Things People
Choosing UltiPro means caring for the most important aspect of your business—your people.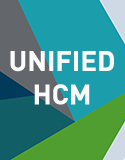 Ultimate Software's UltiPro is a unified human capital management (HCM) solution for all your HR, payroll, and talent management needs. This all-inclusive, cloud-based solution seamlessly connects your people with the right tools they need to work more efficiently.
UltiPro offers:
One, accurate system of record across all areas of HCM
Powerful, comprehensive reporting
A consistent, intuitive user experience
Explore our interactive guide to learn more about how UltiPro is your one place for all things people.