On-Demand Webcast: 5 Ways to Get the Most out of
Your Millennial Employees
New National Research and Step-by-Step Strategies You Can Use Now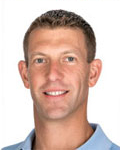 Generational differences are a challenge for even the most experienced managers. And considering many organizations currently employ at least three different age groups, it's not getting any easier. So what can you do today to solve your generational challenges to improve recruiting, retention, communication, and more?

In this powerful on-demand webinar wereveal never-before-seen research on Generation Y ("millennials"), Generation X, and Baby Boomers. Led by The Center for Generational Kinetics and Ultimate Software, this exclusive research uncovers the truth about multi-generational workforces. Learn what's going on, why, and what you can
do right now to drive measurable results—directly from the
leading experts in the field.


Hear about the shocking management request that will get millennials to quit on the spot
Learn how different generations want to communicate at work—but were afraid to tell you
Discover five specific ways to increase recruiting and retention right now

Don't miss your chance to gain valuable insight directly from the leading experts in the field.

Speaker
Adam Rogers is Ultimate Software's Chief Technology Officer, overseeing the company's product strategy, development, and delivery via the cloud. Adam joined Ultimate more than 17 years ago and has helped lead the company in its pioneering efforts to deliver human capital management (HCM) solutions via the cloud, making Ultimate the first to deliver HR and payroll cloud solutions. As part of those efforts, Adam and his team have been recognized by Forrester Research and other leading IT research firms for Ultimate's development of best practices in agile software development.