David Weekley Homes
Increases Companywide Efficiencies with UltiPro
Key Benefits
Reduced HR-related calls by adding 24-7 direct access for employees and managers

Improved benefits enrollment with web functionality

Automated a range of HR process for cost-effective management of rapid growth
Overview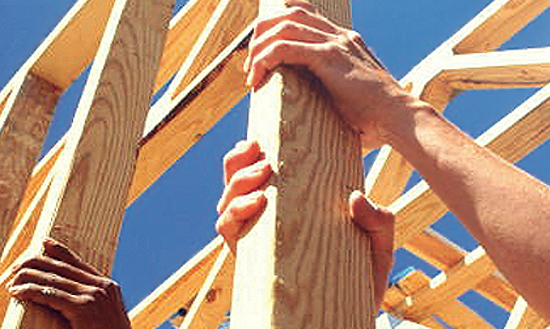 Since its inception in Houston, Texas in 1976, David Weekley Homes has formed its reputation on building quality new homes and providing homebuyers with innovative floor-plan designs. The company has built more than 65,000 new homes in hundreds of communities throughout 16 cities—and ranks as one of the largest privately held home builders in the U.S. David Weekley Homes also has appeared numerous times on FORTUNE® magazine's list of the 100 Best Companies to Work For.
Benefits enrollment process completed by employees
Challenges
David Weekley Homes was managing growth while trying to keep employee-related costs low. For its HR and payroll, the company had been using a mainframe system that lacked the sophisticated functionality to automate many processes—resulting in redundant data entry and rooms of fi ling cabinets filled with paper forms related to benefits enrollment, address changes, direct deposit modifications, and more. Plus, the HR department was overwhelmed with requests from employees and managers on everything from year-to-date personal payroll information to headcount reports that often were time-consuming to address.
Solutions
• Manager self-service provides 120-plus supervisors with ability to address issues in a timely manner

• Workforce now can view, modify, and update a range of data, such as home address, names of beneficiaries, and direct deposit choices— without having to rely on assistance from administrative teams

• Time savings for HR team enables them to focus on maximizing productivity and handling a larger workforce

Results
• Efficiencies and operational improvements have helped manage ongoing expansion
• Benefits enrollment process completed by employees in minutes